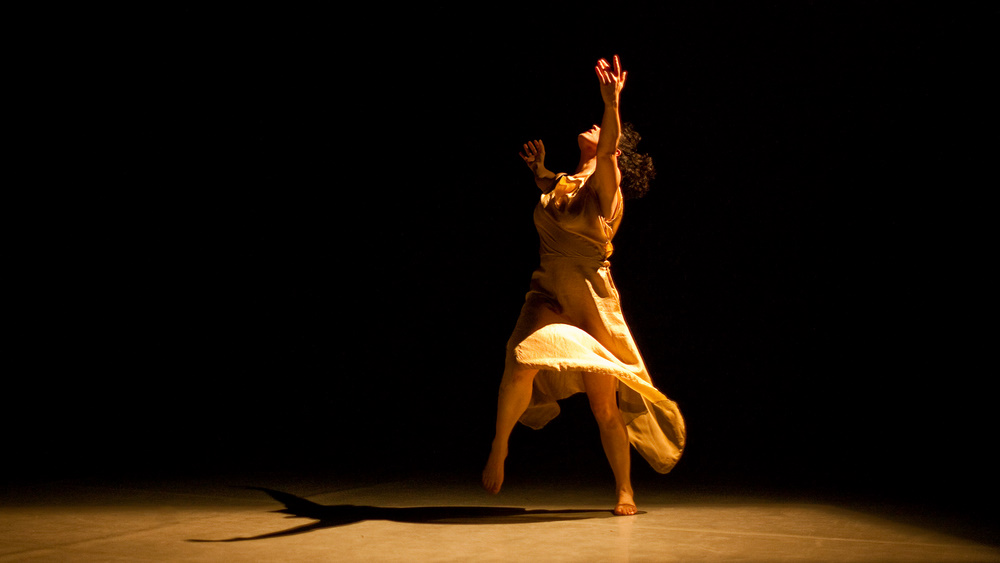 Julia Pond is an independent dance artist with over twenty years of experience as a choreographer, teacher, facilitator and performer. An expert in Isadora Duncan technique and repertory, her contemporary research interests and performance are at the intersection of dance and politics. New work explores value and productivity through a durational installation of a fictional company called BRED. Julia is a co-initiator of the podcast DanceOutsideDance which features interdisciplinary conversations within and beyond dance. 

Her choreography has been presented at Trinity Laban (London), Exit Festival Roma, The Musicall Compass, Cloud Dance Festival London, Katharine Hepburn Theatre (CT), the Art Monastery (Italy), Round in Circles Productions (Margate) among others. She was a founding member of contemplative social sculpture community the Art Monastery Project (2008-2014), and co-directed the ensemble Duncan Dance Project between 2015-2018. As a performer she has worked with artists Serena Korda and Zorka Wolny performing at venues like the Wellcome Collection (London) and Ballet Meetings Festival (Poland), and performed with Duncan Dance Project in Long Center Austin, Parthenon in Nashville, Chicago's Joffrey Studios, and the Hellenic Center in Washington DC. She was a member of Lori Belilove's Isadora Duncan Dance Company (2001-2005) and Barbara Kane's Isadora Duncan Dance Group (2013-2016) touring, teaching and performing throughout the US and Europe. 

Teaching credits include Independent Dance, Intercultural Roots, Lincoln University (UK), Bernie Grant Center (London), Peoples' Friendship University (Moscow), Lees-McCrae University, Muhlenberg College, and others throughout the US and Europe. 

From 2014-2017 she co-organised the Isadora Duncan International Symposium. She recently co-presented conversation as a research tool at Trinity Laban's Parallax 15 Symposium. Her walking / somatic movement workshop A New Survivalism (created with Emma Lindsay) was recently presented at Art.Earth's Borrowed Time Symposium, and the 2022 Theatre and Performance Research Association conference at University of Essex.
Julia holds a BFA in Dance from Boston Conservatory (where she was mentored by Limon principle Jennifer Scanlon) and received an outstanding distinction for her work on the MFA Creative Practice: Dance Professional at Trinity Laban Conservatoire, where she was a Leverhulme Arts Scholar.  In 2022 she was awarded AHRC TECHNE doctoral funding for her work: Re-articulating Value: embodied pathways to sustainability.